Composition roofing is the most common roofing choice for residential homes in the Dallas-Fort Worth area. Typically, composition shingles have a fiberglass reinforcing mat coated with asphalt and mineral fillers to make the mat waterproof. The top surface of the shingle is embedded with a layer of ceramic granules to provide extra strength and an aesthetically pleasing finish. Composition shingles (fiberglass based) typically obtain a class "A" fire rating as the fiberglass mat resists fire much better than the paper used in organic shingles. Composition shingles come in a variety of colors and styles.
The 3-tab roofing shingle has been on Dallas and Fort Worth roofs for a very long time. It is usually the most economical choice to roof a home. 3-tab shingle roofs have a distinctive flat appearance and come in a variety of colors. Most manufacturers will warranty 3-tab shingles for 25-30 years, however they rarely last that long in hail prone areas such as Dallas and Fort Worth. There are a number of advantages to 3-tab shingles, but the primary advantage is price. As older 3-tabs are aging, most homeowners are electing to re-roof with a laminated or premium shingle for greater longevity. That being said, 3-tab shingles can still provide a great value to the right home.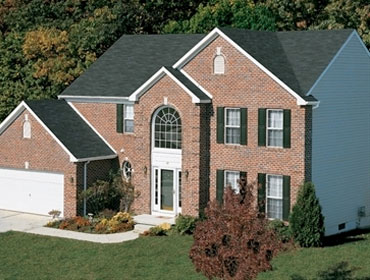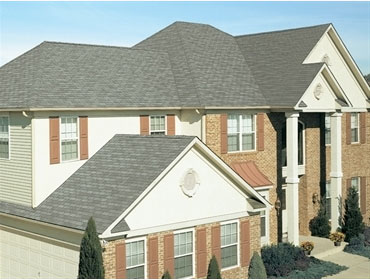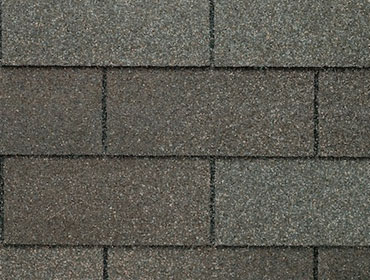 Laminated shingles are also known as "dimensional" or "architectural" shingles. It is a newer design of the composition shingle and has quickly become the most popular residential roofing choice for re-roofing and new construction. Laminated shingles are heavier and more durable than the traditional 3-tab shingle. Laminated shingles can be recognized by a contoured visual effect on the roof's surface. Laminated shingles are available in an increasing number of styles and colors. Laminated shingles have become extremely popular because of their durability and great appearance. Manufacturer's warranties on laminates can range from 30 years to lifetime. Although the advantages of a heavier shingle in Dallas-Fort Worth are easily recognizable, they are moderately more expensive.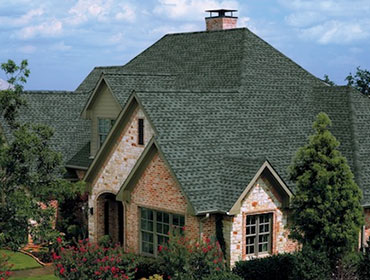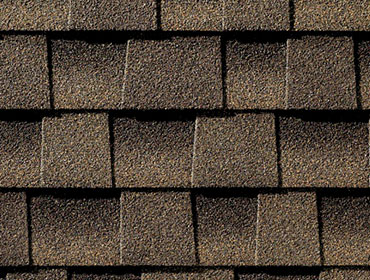 Premium shingles are a heavier laminated shingle and represent the absolute top of the line in composition roofing. They are thicker, heavier and physically larger than standard laminates. Premium shingles often incorporate extra features like moss inhibitors, but the biggest distinguishing characteristic of premium shingles is the design. You may rarely see these shingles on homes and buildings, but when you do it is sure to make an impression. Of course premium shingles are more expensive than typical laminated shingles, but most carry a 50 year to lifetime warranty. There is a huge variety in colors and designs of premium composition shingles. Some mimic a slate or wood shake look, while others are completely unique designs that only pictures could explain.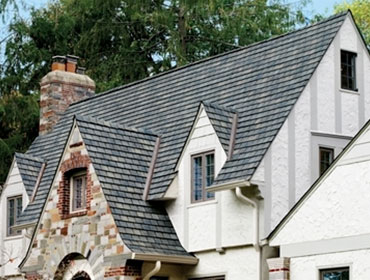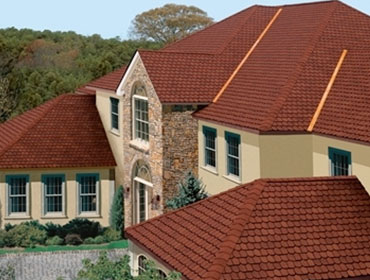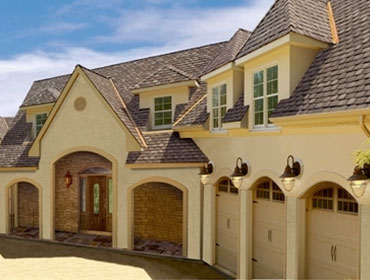 Old Pro Roofing also provides other residential roofing options.
Click below to explore the various types of metal, tile and slate roofing that is available for your home.

There are plenty of good reasons why metal roofing is quickly becoming one of the most popular roofing options. With benefits like durability, beauty, energy efficiency, added property value and insurance savings …

Tile roofing is some of the most beautiful and durable roofing materials ever conceived. A tile roof can give your home timeless beauty while adding significant value. Old Pro Roofing specializes in all types of tile roofing …