Tile roofing is some of the most beautiful and durable roofing materials ever conceived. A tile roof can give your home timeless beauty while adding significant value. Old Pro Roofing specializes in all types of tile roofing. From clay and concrete tile to slate and synthetic, Old Pro has extensive experience installing tile roofing. Tile roofing involves much more than hammering shingles; it is an art form on to be performed by the most skilled craftsmen. If you are considering the benefits of tile roofing for your home, call Old Pro Roofing for a free roof inspection and quote. When it comes to tile roofing, don't trust your home to just any roofing company… "Trust your home to an Old Pro!"
Clay Tile Roofing has been a top choice for roofing for thousands of years because of its beauty, durability and value. Clay tile roofs have been found dating as far back as the 3rd millennium BC; and clay roofing tile can still be seen on the Coliseum in Rome 2,000 years after it was installed.
Today we have a variety of options when it comes to clay tile roofing. From the traditional mission barrel style tiles to flat tiles and even tiles that mimic the appearance of natural slate and wood shake. Tile roofing remains the pinnacle in residential roofing for a variety of reasons. Clay tile is known for its long-term durability and longevity in the face of wind, hail, fire and drastic temperature changes. And that performance has even been improved upon in recent years with advances in manufacturing techniques. Moreover, a large percentage of clay tile production is produced from recycled raw materials making clay roofing a sustainable and green roofing choice.
You may be surprised at all of the different product options available in tile roofing today. We can typically find a tile to fit any house and any budget. With its unmatched durability and timeless beauty, clay tile roofing will outperform virtually all other roofing systems. Call the tile experts at Old Pro Roofing today to get a no-obligation look at all of your roofing options.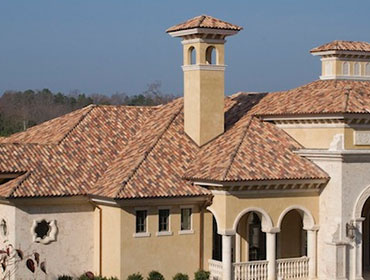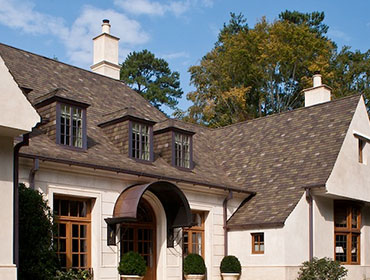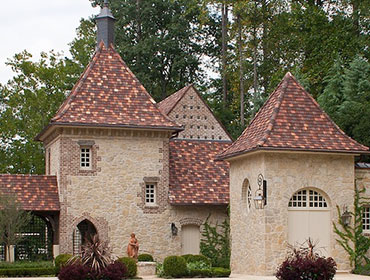 Although concrete tile roofing has been around for a couple hundred years, modern technology has allowed the average homeowner an unbelievably strong, economical and aesthetically pleasing roofing product. Concrete Tile is the most affordable, long-term roofing system on the market today.
Concrete tile roofing is available in an array of different styles, colors and patterns. From traditional Spanish barrel tile to shake and slate products, there are an increasing number of affordable options available to homeowners and builders. Modern advances have produced a lighter-weight and extremely durable roofing product which typically includes a Class-A fire rating, a lifetime warranty and ability to withstand most all wind and hail storms.
Concrete roofing tiles are also one of the most sustainable and green roofing systems on the market today. Not only can homeowners expect significant energy savings, but most concrete roofing tiles are produced with abundant resources that are 100% recyclable. Some companies even produce concrete tiles that remove smog from the atmosphere. With the combination of beauty, strength, low maintenance and energy savings, concrete tile is increasingly being called the best overall value in roofing.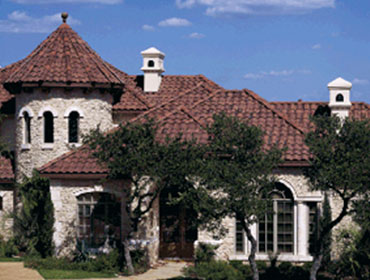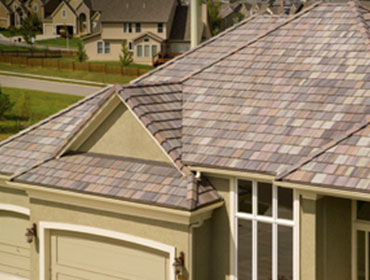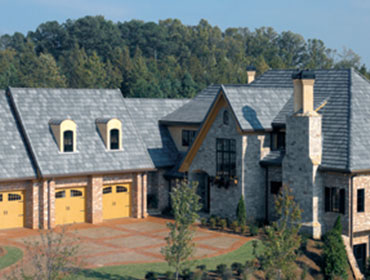 Talk to anyone who has owned a natural slate roof and they will tell you than nothing will match the natural beauty and strength of slate tile roofing. It's easy to see why these true believers turned to slate. It can be found on some the most historic buildings and monuments in the world; it's amazingly beautiful and has stood the test of time. In fact, with expert installation and proper maintenance a natural slate roof could easily last over 100 years.
There are some historic buildings with slate roofs going on 200 years! With Class A fire ratings, durability in the face of extreme weather events, long life and incredible appearance, the advantages of slate tile roofing is clear. The primary disadvantage is cost. Slate tile roofing is a natural product that is never uniformly consistent making installation very time consuming and detailed work. Despite the cost, it's hard to argue with those true believers when you witness a slate roof in person. If you are considering natural slate tile roofing for your home, please call the tile experts at Old Pro Roofing to get a no-obligation look at all of your roofing options.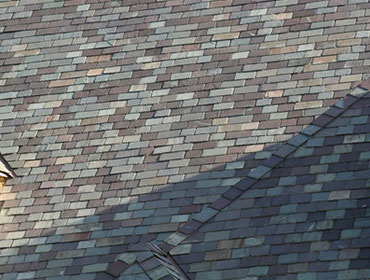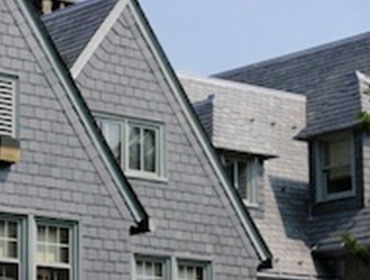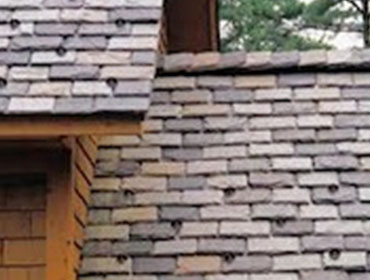 One of the fastest growing segments of the roofing market is synthetic tile roofing. These roofs are amazing inventions of modern technology and polymer chemistry. Synthetic roofs can be extremely durable and cost-effective alternatives to natural roofing systems such as clay tile, slate and wood shake. With lifetime warranties and ease of installation, it's easy to see why synthetic tile is gaining in popularity. Synthetic tile roofs are typically lighter-weight, less expensive and require less maintenance than their natural counter-parts.
Synthetic roofing tiles have shown to be incredibly durable, fire resistant and able to withstand most extreme weather conditions. Synthetics have provided homeowners a natural looking option without some of the drawbacks. The most popular synthetics mimic clay tile, natural slate and wood shake, but there is virtually a limitless supply of color and style options with synthetic tile roofing. One manufacturer will even let you submit your own custom color for production…. At a premium of course! It's always important to talk to experts when considering any tile or specialty roofing product. Call the tile experts at Old Pro Roofing for a no-obligation look at all of your roofing options.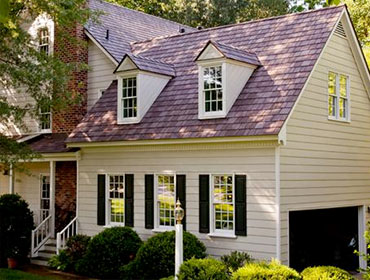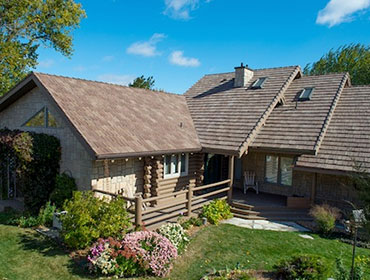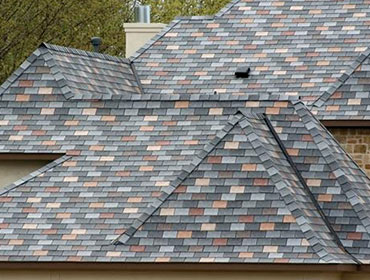 INTERESTED IN TILE/SLATE ROOFING? CALL US TODAY!