Roof inspections are an essential part of keeping up with your home and maintaining your roof's stability and safety. It is easy to pull in the driveway after a long day of work and miss seeing progressive damage and faulty shingles. Whether you are a prospective buyer or a longtime homeowner, taking the time to seek out a professional who can carefully inspect your roof will be worth your while. The best part is that our inspections are FREE!
Here are Three Reasons to Get Your Roof Inspected.
1. The Unseen Damage May Already be Taking Effect
When clients call us to inspect their homes, most of the time, it is because of an obvious problem easily seen by the homeowner. It may be a leak, missing roof tiles, curled tiles, or a sagging roof. Issues that many homeowners fail to detect including unseen or unnoticed deterioration could betaking its toll on your home. These incognito offenders could be granular loss rotting boards, trapped moisture, moss growth, cracks, or holes in the roof, or damage caused by weather.
2. Aging and Weather Damage.
After a severe Texas storm, it is crucial to get an inspection of your roof for damage. In Texas,we experience severe weather throughout the year, not just in the springtime. Autumn is the perfect season to get an inspection due to summer's effect on your roof, including higher UV radiation, high heat, and thermal shock. When you live in an area experiencing this intense weather, it becomes essential to reach out to a professional for an annual inspection. If your roof is anywhere between 5 and 10 years old, the stakes are even higher. Aging can severely affect the health of your roof and devalue your home over time.
3. Poor Drainage
One of the most important aspects of a roof's integrity is in maintaining a clear drainage passage. Cleaning out gutters full of leaves, dirt, trash, and debris can ensure proper drainage.An experienced professional will check for dips and valleys in the roof. These short caves cause water to pool, not only making the roof sag but increasing the risk for leaks and creating a potential safety hazard.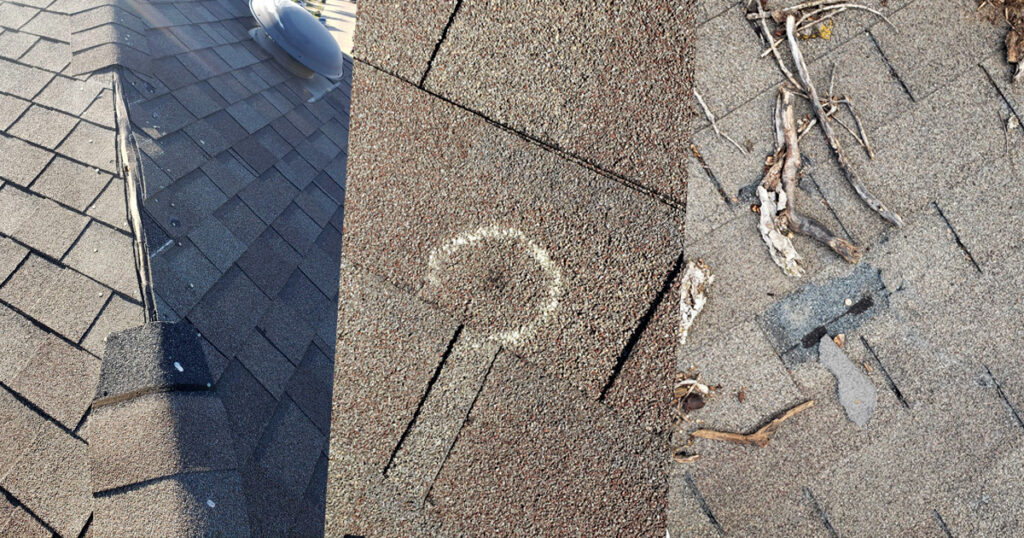 It is best to catch the damage early by having the roof inspected by an experienced professional. Here at Old Pro Roofing, our trained professionals are people you can trust, and we guarantee nothing short of excellence.
What is your next step of action?
Call TODAY for your FREE ROOF INSPECTION
(817) 929-ROOF